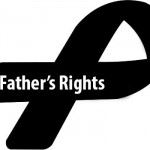 When a marriage breaks up, both parties are hurt and concerned with protecting their rights. Many fathers feel that family courts are biased against father's rights and shared custody. If any of the following are of concern to you, you need the advice of an attorney who can help you obtain a fair outcome:
You are facing divorce and are concerned about paying alimony and child support
Your ex-spouse has served you papers to modify your custody and visitation orders
You have questions about how the court determines who gets custody of the children
Your children's mother has threatened to take the kids and move-away to another state
Your ex-spouse interferes with your visitation rights
You fear that your ex-spouse is "brainwashing" your kids (Parental Alienation Syndrome)
You are facing false accusations of domestic violence or child abuse
You are involved in a paternity case
Many fathers are not aware that the court must presume "joint legal and joint physical custody" before they make any determinations regarding your case, and that many new custody laws support 50/50 custody and time-share arrangements. You should also be familiar with the "best interest of the child" rule that most courts use to determine custody and visitation orders. If you are not fully informed about these issues, an attorney with experience in family law can help you understand your rights as a father.
Fathers have the same rights as mothers regardless of whether you were/are married to your child's mother. Unfortunately most fathers don't take the time to learn what they can do to establish and enforce their parental rights. The family court is willing to help you if you are willing to take the right legal steps. As a father in a divorce or custody battle, you must know your rights and what your options are. Joining a local father's rights group, if one is available, is one way to be informed.
Your rights and obligations depend largely on individual state laws, contact LegalHelpLawyers.com today to consult with an attorney who is experienced in the practice of family law in your state!