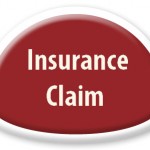 An insurance claim is basically a formal request to an insurance company asking for payment based on the terms of the insurance policy.  If you have an auto insurance claim, please see our page on auto accident lawyers.

Insurance Claims Process
Before you file a claim you need to notify anyone who may be responsible for the accident that you have been injured and that you intend to file a claim.  The next steps are as follows:
Gather evidence
Establish who is responsible for the accident
Determine what you believe your claim to be worth
Send a formal demand letter to the insurance company of the person whom you believe to be responsible for your injuries, to include:

Why the insured person is legally responsible
What your injuries were
What kind of medical treatment you have had and the costs
What your income loss was
Other damaged you suffered (can include the loss of family, social, and educational experiences; temporary or permanent pain/disability)
Although many insurance claims can be simple, you run the risks of dealing with an unreasonable claims adjuster.  In some cases, you may want to enlist the legal assistance of a personal injury lawyer.  If you receive a phone call from another person's insurance company inquiring about your injuries, it is best to give limited personal information and to resist any pressure to settle your claim immediately.  Be sure to take notes on any important information from the call and ideally follow up with an experienced insurance claim attorney.
Contact LegalHelpLawyers.com today to obtain legal aid with an insurance claim!