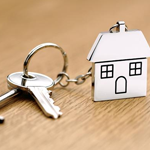 Knowledge of state laws is important for both landlords and tenants.  Both landlords and tenants want to avoid legal hassles; a successful landlord tenant relationship depends on both parties knowing and complying with the many state laws that are in place. Landlord tenant laws vary greatly from state to state so it is important to know the specific statutes for landlord tenant laws for your state of residence.
What are my Tenant Responsibilities?
Pay your rent on time. Failure to pay your rent can lead to eviction.
Keep the home or apartment that you're renting in good shape.
If you are going to move out, give proper notice to your landlord under the terms of your agreement.
Never have more than the number of residents or visitors allowed by the lease.
When you decide to move out, make sure the apartment or home is in the same condition as it was when you moved in. Take pictures of the premises before and after you lived there. Make sure that dates are on the pictures for reference. Also make sure you return the key promptly.
Repair any damages that are caused by you or your guests.
Do not bring in any animals unless permitted by the lease agreement.
Allow your Landlord access to the property to make repairs (24 hours of notice is sufficient).
These are the basic do's and don'ts for you as a tenant. You can use these as a working guideline. If you the tenant have followed these guidelines and are still having a problem with your landlord then seek a Landlord-Tenant Rights Attorney. A
What are my Responsibilities as a Landlord?
While tenants have the obligation to pay rent on time and maintain the property in good condition, landlords have responsibilities, as well. In most states, landlords must:
Provide housing that compiles with all housing, health, and building codes.
Give the tenant at least 24 hours before entering the premises.
Make sure all plumbing and heating works correctly (hot and cold running water, bathroom and kitchen fixtures).
Notify tenants in writing of any problems.
Respond in a timely fashion to tenant's maintenance problems.
Give tenants written receipts for rent or deposits.
Take care of the property.
Follow all eviction laws if it becomes necessary to evict a tenant.
Give tenants complete contact information.
Provide tenants with emergency contact information for after hours.
Understand the difference between normal wear and tear for security deposit purposes.
Return the security deposit in a timely fashion, if final walk through has been done and approved.
Even though these are good guidelines to follow for both a tenant and landlord there are always going to be problems that can occur. Never take matters into your own hands; instead contact a lawyer that has expertise in Landlord-Tenant Laws.
Landlord-Tenant Laws by State:
All states carry their own set of landlord-tenant laws. This is why you need to find out your rights as a tenant or a landlord. Below is a brief overview of some state laws pertaining to your landlord-tenant rights.
Landlord-Tenant Rights in California
In case of eviction of the tenant the landlord must provide the required time for the tenant to vacate the property. If the tenant does not vacate the property then the landlord has to file an unlawful detainer lawsuit in the superior court. From that point the tenant has 5 days to respond, and 20 days from the tenant's response the court will view the case 20 days from that point.
The landlord can use your security deposit if you have failed to pay your rent, damaged the property beyond your normal wear & tear.
Landlord-Tenant Rights in Texas
Tenant Rights and security deposits while renting in Texas. The laws are outlined as such. The landlord cannot use your security deposit for normal wear & tear.
The landlord can retain your security deposit if you the tenant owes any portion of unpaid rent.
Landlord-Tenant Rights in Massachusetts
There more variations of landlord-tenant laws in Massachusetts pertaining to renting an apartment or home.
Finder's fees are paid by you the tenant if a Realtor helps place you in an apartment or home. There are no set fee structures, they are setup by you and the Realtor and is written in a contract format
A landlord can only charge the tenant a security deposit for last month's rent and 1 month deposit. A landlord can charge you to change out the lock and key.
A landlord cannot discriminate against religion, race, sexual preference, age, or any form of discrimination.
Landlord-Tenant Rights in Florida
A tenant in Florida does not have to sign a lease agreement with the landlord, but is highly recommended that you do so. Verbal agreements from a rental stand point can lead to many issues or misunderstandings in the future.
You should do a walk through with the landlord before you move in or move out. The landlord has 15 days after you have vacated the property to return your security deposit, unless the landlord gives you written notice on why the landlord is keeping the deposit.
If the landlord decides to keep your security deposit and you disagree with why this is the case then you can take the landlord to small claims court.
Contact LegalHelpLawyers.com for legal assistance with landlord-tenant rights today!