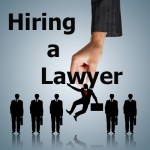 As what most people say, to be a litigant in a case, whether criminal or civil case would mean spending a lot of money in order to protect one's right or property from any claim of ownership or warranty. This means hiring the best lawyer in town to help you in your legal battle. When you are hiring a lawyer, there are things that you should ask and know from him to level the playing field as they say. The most important things are as follows:
Ask your lawyer how much is he charging in representing you in a case to protect your right.
Ask if the fee you will be paying him will only be the fee that you will pay or there are other expenses that you need to pay too
Ask whether at the time of his engagement you should pay an advance payment or any upfront fee
Ask whether you should reimburse him for out of pocket expenses in case of an unsuccessful outcome of your case
Ask whether the lawyer belongs to a firm and if this is so, will he be the one directly participating in the litigation or it will be handled by another lawyer in the firm
Ask whether he has any specialized field of law practice such as personal injury cases, accident cases, civil law and so on so you will know if he is capable of handling your case
Ask how many times he would have to appear in court
Ask how long he had been practicing criminal or civil cases
The answers to these questions are important to enable you to assist if the lawyer is the right fit for you to handle your case. Otherwise, you will be left groping in the dark, spending a lot of money when you are not fully assisted by the lawyer.